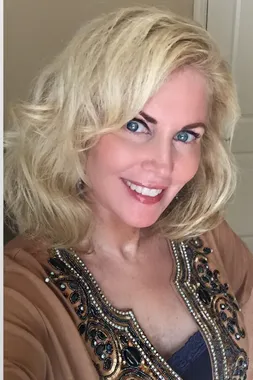 Deni Abbie Life Coach and Hypnotherapist

I have been discovered by the following companies and people; I would love you to discover what we can accomplish together as well!
Testimonials:
You will find a section in here that shows you my Yelp reviews, Google Reviews and just a few letters I have received from my amazing clients. Not all the reviews my clients leave me on YELP or GOOGLE can be found there because I do not advertise with them, they have limited on the amount they will show, I now add my reviews to my site. I am grateful for the clients that have been so gracious to fill out reviews or send letters.
Dear Deni:
I just wanted to send you a letter for your website so you could share my experience with others.
Deni Abbie was recommended to me by a peer that knew I was struggling through the demise of a 22-year marriage. My relationship with my wife had become very toxic and loveless. I found out she was cheating on me, I knew it was time to get out, but we had 3 beautiful children that I felt heartbroken about destroying our home and their lives, I felt so confused and broken. I started working with Deni and she helped me work through the divorce, my children, healthy co-parenting and how to heal and move forward into a new chapter of my life. I know that with her help my divorce was easier, my ex-wife and I have a healthier relationship now and we are better co-parents. I also know she has helped me heal from the trauma and hurt so that I could navigate single life easier. All of this allowed me to meet the beautiful woman that I have in my life. There is so much I have to thank Deni for the list is so long so I will just say she has been my savior over the last three years, and I am truly grateful. If you need help in your life, I cannot recommend anyone more than I do Deni she is a one in a million lady! Thank you, Deni, for all you do for your clients!
Clint L.
Deni:
I just wanted to tell you how much better I feel in just two weeks, I can't believe it! I have gone to therapy for years and felt like I had a "rent a friend" but you have given me tools that give immediate results. I know this was an answer to prayers because I was truly at the point of giving up, I just couldn't see the light at the end of the tunnel. I have fought depression and anxiety most of my life and it is a constant battle. I love your approach, your tools really all of it. I really feel better, so thank you again and I look forward to working with you more. I truly have great hope now!!
Maddie B.
Deni:
My anxiety has kept me in a prison for years I have not had any ability to truly enjoy my life. I have tried counseling, medications, and all kinds of things to control it with no real success. You were recommended to me by my friend that had used you and she convinced me to see you, I can't tell you how grateful I am to her. I have to tell you we call you our "angel" because you truly are an angel on earth! You have made such a difference in my life in all areas, I am "Fearless" our famous catch phrase, but I truly feel that way, releasing fear and overcoming anxiety has allowed me to feel so empowered and made such changes in my life I feel like a different person. I will be forever grateful to you and my girlfriend that sent me to you! Thank you, thank you angel on earth!
Dear Deni:

We wanted to thank you for putting the love back in our relationship!
We really thought our relationship was over, but decided to give counseling a shot before getting a divorce.
We are so glad we did because we actually have a better relationship now then when we first started dating.
Learning how to communicate effectively and understanding how to express love to each other so we feel loved has made such a difference.
So, thank you so much for bringing us back to our happy place!!
Cindi and Jeff
Dear Deni:
I am so excited I wanted to tell you we are engaged!!! I know it is because we worked with you and learned how to overcome the issues we were having and how to have a healthy relationship. We have never been happier.
Just wanted to share our exciting news and tell you thank you for your help!!
You will get an invitation to our wedding.
Debbie R.
Dear Deni:
I just wanted to send you a note to tell you thank you for helping me gain self-confidence and become a stronger happier man.
You have helped me feel better about my life and myself.
I have definitely had more success in my dating life with a higher quality woman that I never use to feel comfortable asking out.
The increased confidence has helped me advance in my career as well.
I contribute the changes in my life to you and the work we have done, so again, thank you!
Dan H.
Deni:
Thank you for helping me overcome my anxiety attacks and panic attacks. My life has changed so much since we started working together I cannot even explain to you the difference I feel.
I was afraid to leave my apartment for fear of having a panic attack. I never knew what would set them off, so I lived in a virtual prison with no quality life.
I felt isolated without friends and no social life, I know I was depressed as well.
I cannot believe how much better I feel already in such a short amount of time. I am finally in control of my own life, and as you said, " I control my mind it does not control me."
I have never been happier, I know the Lord sent me to you and has answered my prayers!
Thank you!
Aubrey A.
Deni
Today marks a month since I have cut all ties with him! I am writing in my journal as I send you this and just want to thank you for going through this process with me. It has not been easy for me and I appreciate your support so much! I know I would not be feeling this good if I were not working with you, I have tried many times before. The hardest part for me was cutting all ties, blocking him and not looking at his social media. Thank you for helping me over the hurdle. You are an amazing person. I know I would not be at this place of healing if it wasn't for you. Thank you so much!!
Ashly M
Deni
Dear Deni:
Just wanted to send a note to thank you for helping me overcome my social anxiety.
I have always been so confident in my sports and other areas of my life but when I was in a social situation I would panic. I had finally had enough when it started to affect my career as well as my personal life. I guess it was the push I needed to call you. I thank God every day I did.
I am more confident in every area of my life and I definitely have overcome my social anxiety. I did not believe I could. You have made a believer out of me.
Thanks again.
Bob M
Deni
Hey! I was just thinking about you'd wanted to tell you how grateful I am for you. You have helped me in ways I can never describe. You are so amazing and I am so glad that destiny put you in my path. I am in the best place of my life, a great job, with the best guy I have ever been with- hoping he proposes soon;) good friends. Just such a different place than when we started working together years ago. I love being able to know you are there when I need you. You are my rock. Thank you for everything, love you!!
Annie G
Deni:
I wanted to thank you for helping me find my healthy self again!
After being married to a Sociopath for 30 years, I was completely broken down, disillusioned and depressed. I had no idea how to start over after being controlled and manipulated for that many years. Finding out who I am now and learning to love myself, has been a healing and wonderful journey with you! You are so motivating, empathetic and compassionate and your spirit is always lifting me and empowering me to become stronger and believe in myself! Your hypnotherapy is incredibly effective at achieving results so quickly it amazed me. I know the Lord was instrumental in connecting the two of us, because you are a healing angel!
Thank you so much for everything you do and have done for me!
Laura D
Deni:
I just wanted to tell you how incredible I feel! I don't even feel like I am the same person I was 2 months ago when we started.
I went through counseling for years and could not find the help I needed. You finally gave me the key I needed to get through this. I feel like a completely new person in such a short amount of time I just can't get over it. You have been a blessing in my life, thank you for helping me get back my life and happiness!
Carter G
Deni:
I have to tell you I did not think it was going to be possible for me to heal after the loss of my husband. Losing him was a terrible blow to not only myself, but my children. The thought of going through my life alone was a very hard concept but, the thought of dating again was even harder.
I was amazed that you were able to help me heal the pain from my loss in such a wonderful and healing way that allowed me to start my life over. I truly did not believe it was possible to have the capacity to heal from such a loss and start over. I really did not think I would ever fall in love again!
I am so happy with my life, my new love and the new chapter I have been able to write with your help! Thank you so much!
Karen M
Deni:
Thank you, Thank you, Thank you!
I never would have passed the LSAT if you had not helped me over my test anxiety. I know I am smart but, every time I tried to take the test, my mind would go blank.
I can not tell you how wonderful it felt to feel relaxed going into that test. I have never in my life been able to recall information so easily and felt so confident, which is amazing during such a stressful test. My score was much higher than I had even hoped for and I know I owe it to you!
When I am a successful Attorney you will know who to come to!
I am eternally grateful!
Anna C
Deni:
I always seemed to choose the same type of man over and over again in my relationships, which left me heartbroken and unfulfilled.
It is so frustrating repeating the same broken pattern and ending up in the same place continually! Your PST program and dating awareness, has really made me more confident and comfortable with myself. I am enjoying dating and making better choices. The best part for me is feeling more self confident and no longer making the same mistakes, so thank you!
Lisa B
Deni:
Hey I wanted to thank you for the help with my baseball game.
I have definitely seen a huge difference in my game since we have started working together. I can assure you I have seen a huge difference already. I have gone from complete anxiety at striking out each time at bat, to never feeling better at the plate. My last game , I had 10 terrific at bats, 4 hits with bases loaded and 4 RBI's.The best part is I am enjoying the game and I feel so relaxed and stay focused.
Just wanted you to know that it really works and I appreciate your help.
Dustin H
Deni:
Thank you so much for helping me learn to love myself! Finding that was a major reason I was failing in my relationships, career and other areas in my life amazed me.
I love the fact that you helped me get access to areas I could not on my own, the subconscious mind, and go right to work where all of the issues are. I spent so many years in therapy and it never seemed to make a difference.
I love my protective bubble you have helped me create it really works! I notice that things that use to really hurt my feelings and get me down just do not effect me, and my ability to be kind and loving to myself are so much better!
I am forever grateful to you. I know you have been a God given blessing in my life and I thank him every day!
God bless you!
Dana W
Deni:
I wanted to thank you for helping me understand the dating process better.
Having you help me get a better feel for what the ladies want and how to interact with them has been very helpful. I also appreciate your help with my online profile too.I have had so many more hits since we changed it.
I have had much better success since we worked together. Thank you.
Trevor D
Deni:
After the horrible experiences I have struggled through in the past year I did not think I was going to be able to recover.
When I started with you I could not sleep, eat or function I was so filled with depression and unhappiness. I am amazed at how well your PST worked for me and how much my life has turned around in the short amount of time we worked together.
Not only am I able to sleep well for the first time in years, I am living a peaceful and forgiving life. Forgiveness is a gift you give yourself, so thank you for allowing me this great gift!
I am truly a happy and content person, and as you continually encourage, I am writing my own chapter and it is a beautiful one.
Thank you for helping me rewrite my life to such a beautiful new chapter!
God bless you!
Sandra R
Deni:
Lori and I wanted to thank you for helping us get our relationship back to a great place.
I have to tell you when she suggested going to a Hypnotherapist, I was originally against it. Lori had to really push me. I did not understand it, I did not want someone controlling my mind. I had no idea how effective and positive your PST program would be and how much we were in charge of the results.
We are really grateful our relationship is actually better than it was at the beginning because we are better at communicating, more appreciative and understanding.
I just wanted you to know how successful we feel you were in helping us become very happy again!
Thank you
John R
Deni,
I just wanted to thank you for the work you have done with Austin. The transition of transferring schools, and the stress of college athletics was very intense. He was able to manage the stress and perform at a very high level on the field in only 3-4 weeks. College Baseball is highly competitive and coaches have many options and they demand success. Austin went from struggling at the plate to hitting cleanup, being ranked in the top 50 in RBI's, being recognized as National Offensive Player of the Week, and being selected 1st Team All-Conference. More important than Austin's successes' on the field, was the great improvements in self-confidence, his ability to build new relationship with new team mates, and his love for the game.
Thanks for taking him on so quickly and developing a custom approach just for him.
Don M.
Deni is one of the warmest and most caring people I have met. I know that she cares about me not just as a client, but as a whole person. By helping me to rediscover my self-confidence and sense of self worth, she empowered me to let go of a relationship that was unsatisfying and actually damaging to me and to be ready for a relationship that allows me to be my true self. She helped me focus on what I really want and also opened my eyes to what is wrong for me. I was able to welcome the right person into my life. I'm now in a wonderful, loving relationship and I've never been happier.
Amber H.
Reviews From Yelp ( not all reviews are able to be viewed by the public unless I pay for advertising so here are some you can not view)
Amreen D.Frisco, TX
7/14/2021 Deni is a wonderful coach, mentor, and now someone I can call a friend. I contacted Deni when I was feeling stuck, worthless, and confused about my future. It was my first time working with a coach and I was not sure what I was getting myself into. As a direct result of working with Deni, I am happier and feeling better than ever about my future. Deni possesses unique insights and an incredible ability to understand people's objectives and help them discover and implement inherent capabilities through her professional, methodological, and empathetic approach. I will forever be grateful and highly recommend her.
Amelia L.College Station, TX
5/12/2021 Deni is life changing! I have done years of talk therapy that seemed to help some but not a big difference. After seeing Deni a few times now, I feel like a whole new human. I can't explain how it all works, but I have a whole new sense of self and confidence. I feel like I could conquer about anything now! Deni helps rid your life of emotional baggage and build a relationship with yourself that thrives. You will become your own best friend and will be able to handle any situation thrown your way with a smile! I personally prefer to see her in person, as her calm and vibrant energy is so contagious! She is seriously the sweetest person and has changed my life for the better. 15/10 would recommend for anyone, especially someone who is currently struggling.
Hillary H.Dallas, TX
12/16/2019 Deni is life transforming in her work. She is truly gifted in working with people who have been through really challenging life issues. She is soft spoken and gentle in her ways. She is intuitive and can read through situations clearly to help navigate your healing and road to understanding how to avoid past repeated behaviors that do not serve your best life. She is truly one of a kind! If you are struggling in life and hurting deeply trying to escape past cycles of repeated behaviors, work with Deni: you wont regret the life changing decision!
Darla L.Lewiston, NY
5/2/2019 If you are looking for a life coach or counseling. I would highly recommend you to scheduling appointment with Deni. She truly is gifted in helping people. She has so much passion, patience, and great listening skills. She helped me with gaining confidence in choosing the right man & feeling much better about who I am. I can't thank Deni enough & deeply appreciate her helping me be a stronger woman.
8 reviews for Deni Abbie that are not currently being shared for the public by Yelp:
Note: The reviews below are not factored into the business's overall star rating.
Sheri T. Denton, TX
2/24/2021
Deni is wonderful! The first time I met her I connected with her straight away. I felt relaxed and felt she truly understood me. So wise and says things with such care! I cannot recommend her enough! Thank you Deni, you truly are great at your job and have a real calling in your life!
Kristi L. Fort Worth, TX
7/26/2020
I would give 100 stars if I could. Deni was recommended to me by a friend that had went to her in the past. She has been working with me on many areas of my life. Stress and anxiety management, depression and managing emotional issues. With each and every visit, there are significant improvements made to my life. Deni has a fantastic ability to work with people and give them the tools they need to improve their life no matter the situation. She truly cares about her clients and wants them to succeed. I can't recommend Deni enough.
Alex P. Denton, TX

6/10/2018
Deni is a great life coach. Her advice and counsel are excellent. She provides a lot of practical advice on a variety of topics. She is extremely empathetic and compassionate. At the same time, she also provides a great deal of constructive feedback; she also provides assignments and exercises to get you to the next level. By following her advice, you will see results in whatever area of your life you are trying to improve. I wholeheartedly recommend her as a life coach.
Gary J. Arlington, TX
1/1/2016
3/4/2015
I have worked with Deni over the past several months and cannot say enough good things. She is intuitive, trusting, honest, intelligent, and caring. The combination of life coaching and hypnotherapy have helped me get past some setbacks and give me a fresh and positive perspective. I cannot say enough good things about her and would recommend her to anyone seeking coaching and/or hypnotherapy.
Steve W. Fort Worth, TX
4/29/2015
Deni helped me with a psychosomatic condition that has been bothering me for years. Her ability to use both hypnotherapy coupled with NLP anchors has truly resolved an age old condition that has significantly improved my life. I am happier and more confident in all that I do. I highly recommend her.
Karen H. Grapevine, TX
3/5/2015
After the death of my husband, Deni did a wonderful job helping me through the grief and helping me move forward in life. Hypnotherapy and the personalized meditation recordings were extremely useful in my healing. I have moved forward in a positive way not only in my personal life but my professional life as well.
Jim A. Dallas, TX
1/1/2016
I recently went through a very emotionally trying divorce that I had a very difficult time moving on from. Deni was extremely helpful in assisting me release "emotional baggage" from my past marriage. I did not feel comfortable dating again until after therapy with Deni. I have now successfully re-entered the dating world with great confidence. I highly recommend Deni to anyone who has gone through a difficult divorce or break-up and needs help moving on with their life.
Steven H 11/6/2018
She helped me deal with my shyness and insecurities! Now I have met the girl of my dreams.
Reviews From Fort Worth BBB A+ Rating
Review
Deni Abbie is a truly gifted therapist. Her intuitive wisdom is profound and her ability to identify the underlying issues is uncanny. Deni helped me with my self-confidence as I undertook a late-life career makeover. After just 2 hypnotherapy sessions with Deni, I was faced with my first two interviews in more than 32 years. In both interviews, I managed to "hit it out of the ballpark," with two great job offers within 24 hours of each interview. Deni's help was instrumental in my successful interviews. With additional hypnotherapy, Deni has also helped me to move forward with my life after divorce. Within days of my first therapy session with moving forward as a focal point, my attitude and my behavior began to change and to change dramatically. I have never met anyone quite like Deni. Her abilities as a therapist in changing behaviors are undeniably profound. I have recommended Deni to many of my friends and acquaintances and I will continue to work with her to improve my own life.
Loving Life Relationship & Life Coach 4/14/2017
Michael N.
Review
Deni worked with me in 2016 and as a result of her coaching, I have more confidence both professionally and socially. I have overcome some anxiety issues and I am better able to cope with stressful issues in a productive manner. I highly recommend her services to anyone.
Loving Life Relationship & Life Coach 4/15/2017
Felicia
Review
As a parent of a competitive athlete I searched for weeks to find someone that could understand the pressure on both parties, the athlete and the parent. Deni patiently explained to me how her work is NOTHING like the movies or magazine articles that use the dreaded word of brain "washing". It is the art of self-talk and how to use the tools Deni graciously gave my child to succeed. Deni gave me facts, not fiction. My daughter and I thrived on her help. My daughter is thriving on her new assistance from Deni.
Loving Life Relationship & Life Coach 4/13/2017
Mom of National Champion
Review
**** is a trusted advisor who has worked with me in not coaching and hypnotherapy? **** exuded compassion, intuition, empathy. From our first meeting, she intuitively knew some issues I was facing in my personal life and has made a change in how I look at the past and provides the tools to move forward with a foundation for the future. **** has been a godsend to me.
Loving Life Relationship & Life Coach 4/15/2017
Jim A
Review
After the death of my husband, Deni with Loving Life did a wonderful job helping me through the grief and helping me move forward in life. Hypnotherapy and the personalized meditation recording was extremely useful in my healing. I have moved forward in a positive way not only in my personal life but my professional life as well.
Loving Life Relationship & Life Coach 3/3/2015
Karen H.
GOOGLE REVIEWS 5.0
Sam Pittma1 review *****5 STARS
Deni has a gift. She has a special type of intuition combined with intelligence. Her ideas are wonderful and I enjoy speaking with someone who could take an objective view of what I want to accomplish and think of tangible steps toward these goals. Initially, she helped me deal with a painful divorce from a narcissistic sociopath. My happiness was non-existent, I was not being the best father I could be and my business was suffering. Standard counseling with another counselor was ineffective and expensive. I attended dozens and dozens of sessions with very little progress. With Deni's skill in employing hypnotism and relationship coaching, my healing was accomplished much more quickly! Now that I am healed and happy, my focus is now on my boys and improving my business. Deni is a fabulous business coach! She keeps me motivated and on track in carrying out my goals. She also makes sure to heap on lots of praise and make sure I stop to reflect on how much I've accomplished, which I need to do more of. I love the way her mind works and the great creative suggestions she has for me every time we talk. I really love working with her. If you are changing gears in life, stuck in a rut, or trying to step up in a career you already have, I think Deni could be of help. Her consultation is free (and she accepts clients over Skype as well). Thank you, Deni. You are the best.
FABULOUS Red ***** 5 STARS
Deni coached me in 2016. With her efforts I am more confident and I have learned how to reduce stress and anxiety. I would recommend Deni's services to anyone who have relationship issues or wants to gain confidence in any part of your life whether social, professional or personal.
Howard Pittman *****5 STARS
Deni Abbie was placed on this earth to do this! She is firm, compassionate and intuitive; like a drill sergeant and an angel on earth. The help I have received from her has generated positive results and self-empowerment far in excess those I have received from counselors and renowned self-help gurus
Amber Hagy*****5 STARS
Deni is one of the warmest and most caring people I have met. I know that she cares about me not just as a client but as a whole person. By helping me to rediscover my self-confidence and sense of self worth, she empowered me to let go of a relationship that was unsatisfying and actually damaging to me and to be ready for a relationship that allows me to be my true self. She helped me focus on what I really want and also opened my eyes to what is wrong for me. I was able to welcome the right person into my life. I'm now in a wonderful, loving relationship and I've never been happier.
Suite View Condos*****5 STARS
Deni helped a friend of mine who was going through a difficult time in a relationship. Her counseling was extremely helpful in improving my friend's outlook on dating relationships. The transformation after just a few counseling sessions was amazing! She now appears to always be happy, and on top of the world, and she has found a new dating relationship that she is very happy in.
Gary Johnson*****5 STARS
I recently went through a divorce and had a difficult time re-entering the dating world. Deni helped me discard the emotional baggage that I had been carrying and become much more healthy. This allowed me to confidently date again, and enter into a healthy, happy long-term dating relationship. Deni's technique was very effective in allowing me to let go of my past and move on to a new chapter of my life. I highly recommend her to anyone else that is experiencing similar problems.
Josh Wilson*****5 STARS
William Cavanaugh*****5 STARS
Click on the following emblems to view my blogs on their sites.