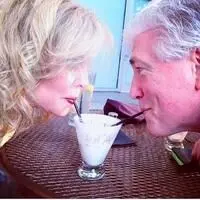 Do you go blank when you try to communicate with someone you are attracted too?

Do you start to perspire or grow clammy when you even consider approaching a woman to introduce yourself or ask her out?
Do you shoot yourself down before you ever ask someone out by convincing yourself they won't like you?
Do you feel sick to your stomach at the mere thought of talking to a guy you like?
Do you sit at home alone because you are not comfortable dating?
Do you shake your head in confusion trying to understand how she feels about you?
Do you like someone and need help getting their attention?
If you answered yes to any of these questions you could benefit from working with a Dating Coach.
Learn to improve your dating life.
Learn to gain confidence and like yourself better.
Learn skills to help meet people more comfortably.
Learn skills that help you become more confident in social settings.
Learn how to become a better conversationalist.
Learning body language that projects confidence.
Learn to relax your body when the "fear stage" sets in.
Understand how to choose your perfect partner.
Warning signs of destructive relationships.
Learn to spot Red Flags
Understanding personality disorders and how to spot them Sociopath, Narcissist etc.
Changing your previous dating patterns to healthy strategies.
Understand dating in today's world.
Get rid of Emotional Baggage from your past so you can start new relationships healthier.
Then call today for your free consultation, I want to help you!