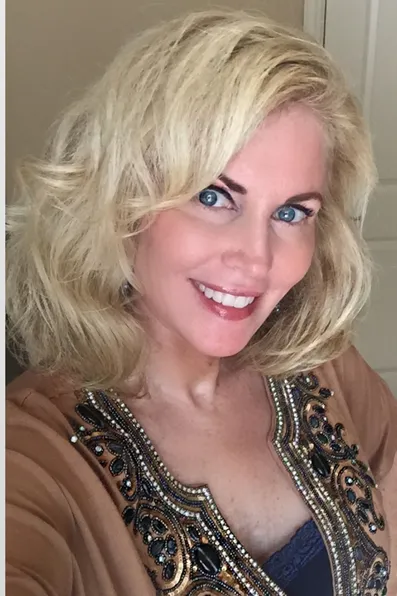 I graduated from college with a degree in Communications and Public Relations with a minor in Psychology. I enjoyed a successful corporate career, raised two children and then decided to pursue my natural passion to help others.
I became a Certified Life Coach, and Hypnotherapist to support and navigate people like you as you face hardships in life, so you never have to feel alone. .
My leadership experience, nurturing nature, career life, personal hardships and training have all added to my ability to guide you and help you.
The aspect of Life Coaching I really enjoy is the fact it is a positive healing environment in which we work together. I am helping you move forward through emotional baggage from the past, heal, overcome blocks, pursue your dreams and create a life you want to live.
I use a combination of different therapy styles I call POST ( "Positive Outcome Suggestion Technique") it combines Coaching, Hypnotherapy and NLP to give you the tools you are looking for to accomplish what you have not been able to on your own or in other therapy situations quickly and successfully.
I am able to offer you that outside perspective and assistance to overcome blocks, see situations more clearly, design a plan for moving forward, to achieve that goal you desire! I am here to work with you ( your partner) as you go through this process, supporting you and giving you the tools you need to be successful. I give you a personalized program to help ensure you have everything possible to reach the goals you desire.
I specialize in the following areas:
Relationship Advice, Overcoming Anxiety, Recovering from Loss, Starting Over After Divorce, Dating Coach,Hypnotherapy (breaking habits), Mindset Mastery, Gaining Self Confidence, Building Self Esteem,Women In Transition, Children's Therapy, Sports Mindset and more.
I maintain an office in Dallas/Fort Worth area but, work with clients throughout Texas and Nationally.
I am available in person, by phone or online face-to-face with different apps available.
In addition to being a Certified Life Coach and Hypnotherapist, (specializing in relationships, dating and anxiety) I am also a syndicated author. I conduct workshops for Corporations and Associations, I will also present to general audiences.
I am a cognitive based therapy, solution-focused Life Coach. Through this approach, I provide support, provise tools and practical feedback to help clients effectively address personal life challenges.
Fill out contact form today, provide the best days and timeframes you can be reached.
Fill out the form today or make that call now. Today is the perfect day to change your life for the better!
Training through Life Purpose Institute.
ICF
Licensed Hypnotherapist through American Alliance of Hypnotists organization.