Are you rediscovering yourself after a bad relationship or divorce and need to heal, remove emotional baggage to start over...a Hypnotherapist may be the perfect answer!
Is your relationship lacking; lost that loving feeling; is communication in your relationship an issue; are your love languages not being met...a Relationship Coach is key!
Need to boost your confidence and self-esteem...a Life Coach and Hypnotherapist is the perfect combination!
Are you suffering from Anxiety and Panic attacks... A Hypnotherapist can help!
Are you entering the workforce after raising children or a divorce...a Life Coach can help you navigate the way!
Are you struggling to find the right partner; do you feel like you keep picking the wrong person over and over again; do you feel like you just don't know how to meet people... get a Dating Coach!
Are you feeling stressed, overwhelmed, dealing with too much pressure... A Hypnotherapist and Life Coach can help you find balance and deal with the stress!
Are you struggling in your career, life, relationships...A Life Coach and Hypnotherapist may be the difference you need!
Do you need to improve your sports performance...a Hypnotherapist can be that winning edge
Are there habits you just can't change no matter how hard you try: losing weight, stop procrastinating, get motivated, start exercising, stop drinking; if you want to make a change in your life a Hypnotherapist is the perfect choice!
I use a very effective approach called "Positive Outcome Suggestion Technique." POST is a combination of Coaching, Hypnotherapy and Neurolinguistic Programming (NLP) that helps you reach successful results fast!
Let me help you achieve "maximum results" within a "minimum time" frame!
If you are motivated for change and ready to see a difference in your life I can help you get there!
My program is highly personalized and tailored to each individual's specific needs, in a supportive and safe atmosphere. We uncover what obstacles are holding you back from achieving your dreams, or overcoming any issues you may be facing.
I help you set realistic goals, provide the tools motivation and resources to help you get there. I support and guide you throughout this process. I only take a certain number of clients at one time so I can devote myself fully to my clients giving them my undivided attention.
All I need from you is the motivation and desire for a better life and I can help you get there!
I see clients in person and virtually
***For a more detailed list of my services please see the menu for "Services Provided."
Fill out the contact form and lets schedule a consultation today!
Deni Abbie Life Coach and Hypnotherapist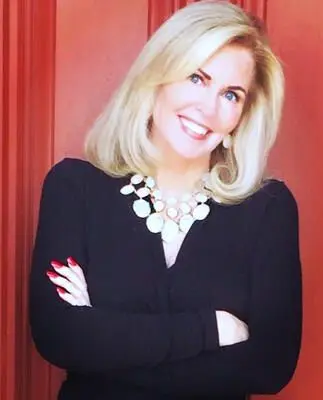 Deni Abbie/Life Coach/Hypnotherapist